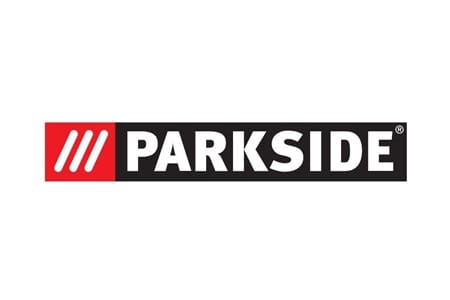 | | |
| --- | --- |
| Headquarters | DE |
| Founding year | |
Parkside
Parskide is a brand of power tools aimed at consumers. Although the tools are not professional grade they are sometimes applauded for being good value for money, and considered to be among the better power tools in the budget price category.
Besides power tools there are also Parkside branded accessoires and consumables like saw blades, screwdriver bits, grinding discs and sandpaper available.
Availability
Parkside tools are sold in physical Lidl supermarkets thoughout Europe and online on Lidl's national websites.
Lidl stores usually only have a small section dedicated to non food products with a weekly rotating assortment. Only a small slice of the Parkside assortment is available in each store, often with limited stock available. Availability of weekly offerings is usually announced beforehand on Lidl's website and other advertising channels.
The German company Kompernaß Handelsgesellschaft mbH (also sometimes referred to as Kompernass) is the supplier of various brands sold to Lidl and sells Parkside products on their website directly to consumers.
Some Parskide tools are also offered on regional Amazon websites like Amazon.de and Amazon.co.uk. It seems these offerings are from independent sellers that most likely aquired their stock while buying the tools from Lidl at the time they were offered with a heavy discount.
Corporate structure
The Parkside brand is owned by the Einhell group based in Germany. Einhell also produces and markets power tools under their own Einhell brand. Cordless Einhell tools use battery systems that are not compatible with Parkside.
History
It is not exactly clear when the brand was first introduced but it seems to be somewhere around the year 2005. The product portfolio has been expanding since then.
Tool appearance
The power tools have dark green color scheme with black and red accents. This makes the tools appear similar to other German brands Metabo which uses a darker shade of green and Bosch Green which uses a brighter green.
There is also a "performance" product line with a darker color scheme featuring mostly gray and black with red accents.
Some "Limited edition" Parkside power tools have a grey/black color scheme with bright lime green accents.
Battery systems
Besides corded eletrical power tools Parkside also has some pneumatic tools and battery powered cordless power tools.
Parkside has its own battery systems where the same batteries can be used in different tools of the same brand. Some cordless tools were introduced before the battery system and have a marketed voltage that is slightly different but the batteries are fully compatible with the system.
Compatiblity with other brands
Some gardening tools from Florabest use batteries that are compatible with the Parkside X12V or X20V battery systems.
Website
While Parkside is a brand it is not a company by itself and does not even have its own website. The German domain "parskide.de" is owned by an unrelated company.
The Dutch domain "parkside.nl" in 2021 was a "one pager" consisting of only a homepage where all links on it point to the Dutch Lidl website. As of 2023 the entire domain redirects to a page on Lidl's website.
Parkside product naming conventions
The names of Parktool power tools all follow a specific pattern that indicate the type of tool, power source and version. If you know what the letters mean it is possible to tell what kind of machine it is from the product name.
Links